Environment´s information
The city of Pamplona, is a good tourist destination to visit owing to the big tourist-cultural, gastronomic offer, in parks and leisure offer. In the North it is tempting to get closer to see the Forest of Orgi and the Valley of Ultzama. The Valley of Ollo, surrounded by cresting and high mountains of more than one thousand meters, it is full of paths and tracks that invite to hiking, besides there is the ethnographic museum of J.L. Ulibarri and the Birth of Arteta that it is one of the most important drainpipes of the karstic massif of Andia, ideal mountain chain for hiking and climbing. Other option is getting closer to the Natural Park of Urbasa-Andía with all its charms. Likewise you can run "Camino de Santiago" from Pamplona to Puente la Reina with stop in Cizur Menor and the octogonal hermitage of Eunate.
Izcue
10 km from Pamplona, next to the mountain chain of Sarbil, close to the birth of Arteta. Nowadays parish from the XVIII century and the previous, today hermitage, is Romanesque. Some houses from the XVIII century. Medieval bridge of three eyes above the Araquil. Ideal environment for climbing, route bike and mountain bike and hiking through its beautiful paths.
Tours
Pamplona, ​​Peñas Etxauri, Urbasa mountain chain.
Activities
Hiking, cycling, climbing.
WHERE TO GO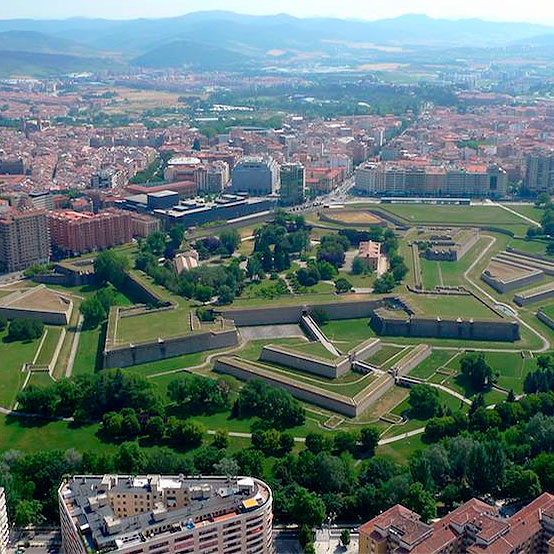 Pamplona
Pamplona invita a disfrutar pausadamente de sus parques y a callejear por su casco antiguo; invita a degustar su gastronomía y sus populares pinchos, regados con un buen vino, disfrutar de festejos ún...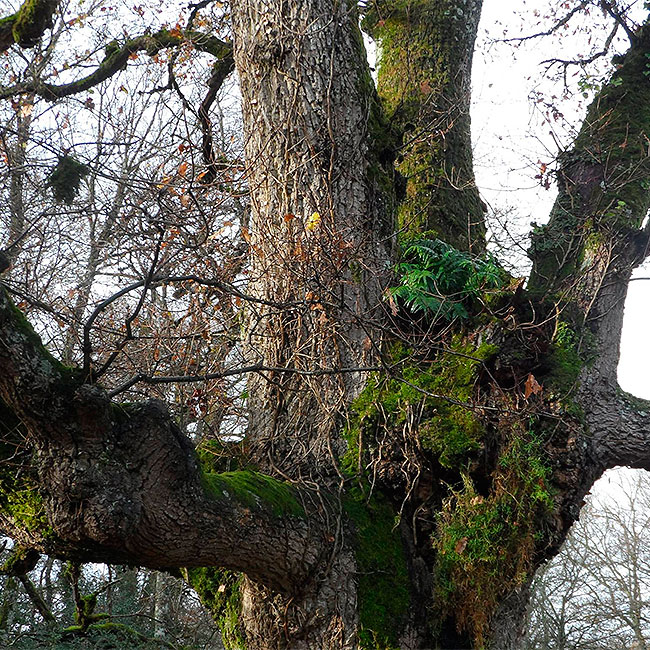 Robledal de Orgi
Bosque milenario, único testigo de los robledales húmedos seculares de Navarra con gran interés ecológico. Área Natural Recreativa con zonas de acogida, paseos y de conservación. Un paisaje singular q...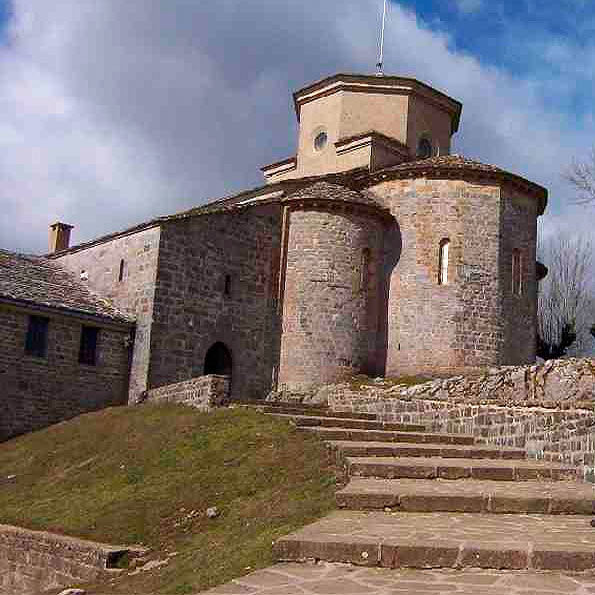 Santuario San Miguel de Aralar
Constituye uno de los centros de espiritualidad más conocidos de Navarra. Es un templo románico con tres naves y tres ábsides localizado en lo alto de la sierra de Aralar, desde donde se divisa una pa...
UPCOMING EVENTS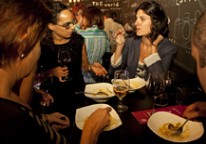 Semana de la Cazuelica y el Vino
En Pamplona, del 4 al 13 de octubre
El calendario gastronómico de Navarra tiene una cita imprescindible en otoño, la Semana de la Cazuelica y el Vino. Se trata de una ocasión única para dar a conocer el carácter de la cocina regional, q...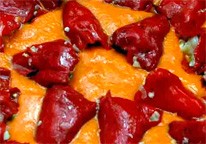 Día del Pimiento del Piquillo
En Lodosa, del 4 al 6 de octubre
En otoño, Lodosa dedica una fiesta a su producto más preciado: el oro rojo de la huerta, el pimiento del piquillo. Una jornada-homenaje en la que Lodosa se llena de puestos de alimentación, ofrece deg...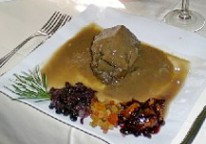 Jornadas Gastronómicas de caza
En Baztan, del 11 de octubre al 1 de diciembre
Con la llegada del otoño, la caza se convierte en uno de los principales reclamos del Pirineo Occidental navarro. Aficionados a la práctica de este deporte y amantes de la buena mesa tienen una cita i...